Here are the playfields I have available for a commissioned piece. This page describes the process for a lighted playfield but I can also use any of these for a silhouette piece.
Overall a standard lighted playfield piece will have:
Lighted playfield inserts and any additional hardware you request. (additional costs may apply)
3 inch frame around the piece with a rear finish panel to both hide the wiring and lift the piece from the wall. Rubber casters protect your wall from marks
Playfield is finished with clear coat of polyurethane
Examples of finished works:
REPLAY FX 2018 UPDATE:
THESE ARE AVAILABLE NOW!
(Not Pictured: Charlies Angels and Eight Ball. Studio photos coming soon.)
1. Pick your playfield
I can light up playfields for wall hanging with a variety of options. Available playfields are shown below. I generally group them by theme. Note new playfields are coming in at all times so availability subject to change.
2. Pick your lighting
The next option is the lighting.
Wall Wired
Color changing large LEDs. I use these a lot for machines less than 100 inserts. Or older machines like woodrails that would not have had anything more than solid on/off lamps.
Microlamps. These are incandescent lamps that produce little heat but are small enough that I add lighting to tight real estate. Note the Baby Pacman (above) has over 125 lamps but about 70 are positioned in the center area where all the inserts are.
This set has a controller that controls 8 different light functions (Solid On, Steady burn, Slow fade, Flashing growing lights, 3 Twinkling speeds, Dancing)
Battery Powered
This LED option is less bright than the wall powered LEDs but when you're at a loss for power options, this is a great solution.

Controller that controls 8 different light functions (

Solid On, Steady burn, Slow fade, Flashing growing lights, 3 Twinkling speeds, Dancing)

Lights on for 6 hours / off for 18 hours which is perfect for evening entertaining or a commercial installation. 

3 AA batteries estimated to last 30 days of continuous operation.
* again to stress these lights don't have the super brightness that wall powered LEDs have so I prefer to use the wall powered whenever possible.
3. Pick your embellishments
Everything is customizable. Playfield hardware adds to the piece but note this will extend the price when custom parts need to be ordered.
Pop bumpers (lighted)
Playfield posts
Plastics when available
Staged flippers
5. Finalize
I add a black frame around all modern playfields. Woodrails will have the top wooden playfield frame and separate rear frame.
Finally, I add a back panel with brass grommets behind the playfield to both protect the wiring and raise it from your wall. I add a heavy wire through the grommets for easy wall hook hanging.
I suggest you purchase something like this. They're rated up to 100lbs. My lit playfields never exceed 30lbs.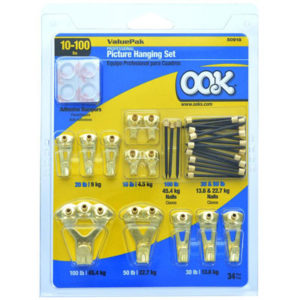 6. Price
Please contact me for price. Every playfield is different and additional options will vary. I can order originals to match the playfield or take artistic license as seen here.